18

Applications: Magnetic Declination

Elizabeth Johnson
Learning Objectives
Students will be able to:
Describe why north on a compass (which points to magnetic north) does not necessarily align with geographic north.
Determine the magnetic declination and direction using a map key.
Earth's Magnetic Field and Migrating Magnetic North
The video above provides an overview of Earth's magnetic field, and how it changes through time.
Determining Magnetic Declination on a Map
If you are trying to navigate using a traditional topographic quadrangle map, it is necessary to set the declination of your compass.  The declination is the difference between the geographic north direction and the magnetic north direction at the time the map was made, expressed in degrees and a direction (east or west).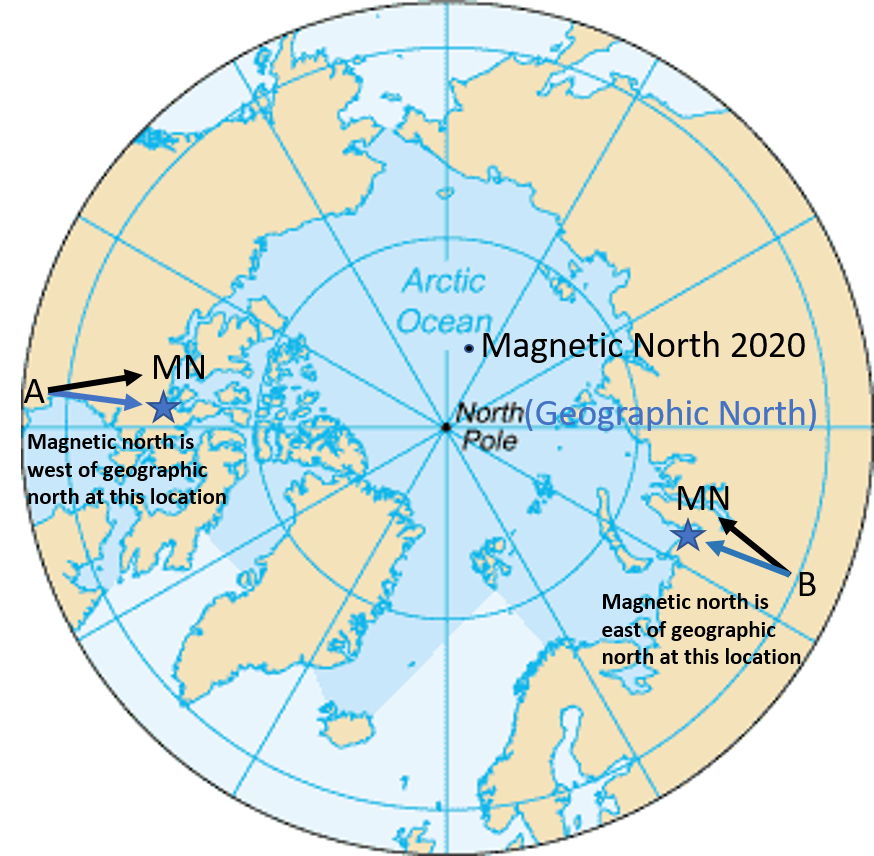 Examples
This magnetic declination information was taken from a topographic map in Tillamook, Oregon:
In this example, magnetic north is east of geographic north, by an angle of 15 degrees, 15 minutes.
The next magnetic declination was taken from a topographic map of Yonkers, NY:
What is the declination direction and angle at this location?